08.03.22
Is COP26 salmon supplier Loch Duart incapable or just unwilling to control sea lice?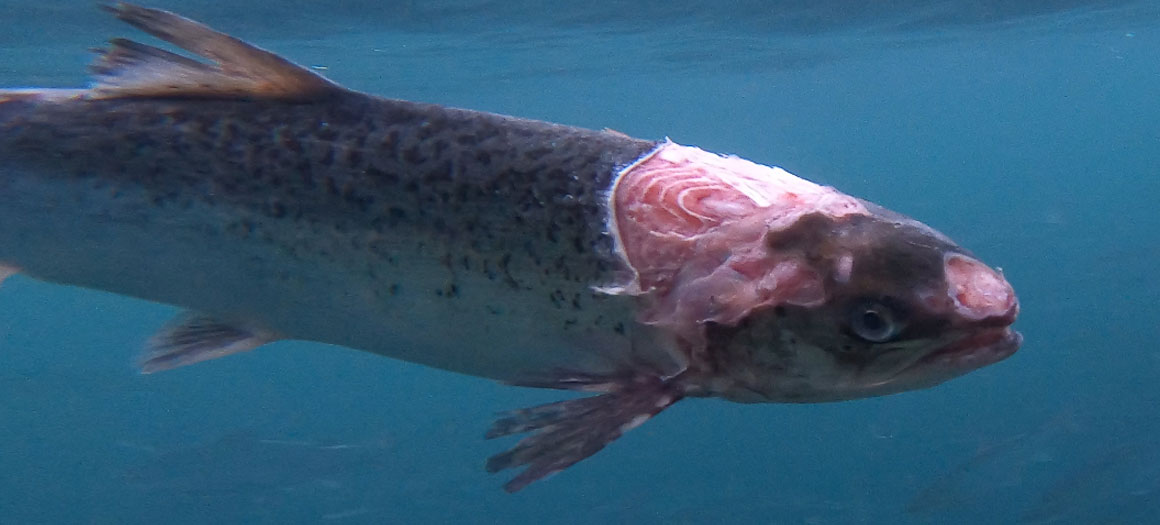 In the week commencing Monday 14th February, salmon farming company Loch Duart – which owns seven marine salmon farms off west Sutherland and in the Outer Hebrides – had the dubious distinction of having the highest average sea lice levels in the industry (statistics linked here). These results beg the question, why is Loch Duart Ltd either incapable of controlling or unwilling to control sea lice?
During the period stated, Loch Duart's farm at Badcall Bay (west Sutherland) had an average adult female lice count of 5.45 per fish (the highest number in Scotland) while its nearby farm at Calva Bay had a count of 5.00 – ten times the industry's Code of Good Practice level for February.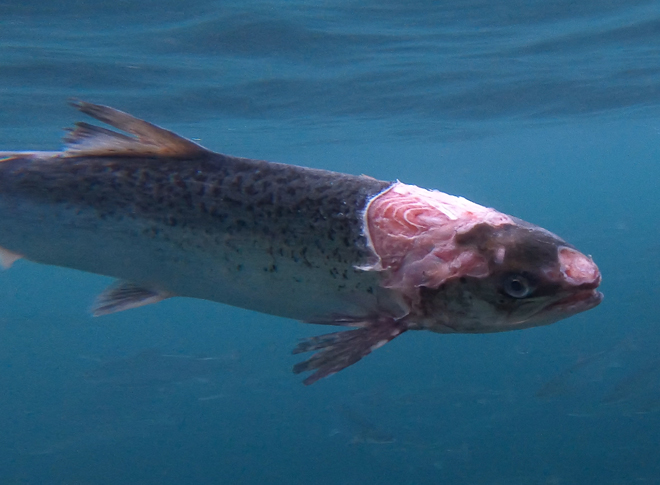 AN ABYSMAL RECORD OF SEA LICE CONTROL
Loch Duart has form in terms of its truly abysmal record of sea lice control – yet somehow (and inexcusably) it was chosen to supply farmed salmon for the Cop26 menu in the same year that it was recognised by Scottish Government for its failure to control sea lice levels.
THE STORY OF 2021
Loch Duart's farm at Clashnessie Bay (also west Sutherland) topped the league of the worst performers for the control of sea lice.
It was the only salmon farm to receive an Enforcement Notice from Scottish Government for failure to control sea lice satisfactorily during the first nine months of the year. In fact, two such Enforcement Notices were issued by Scottish Government – in June and September (the latter for "cumulative enforcement").
Between week 1 and week 40 (after which the site was finally harvested out) the average weekly declared count of adult female lice per farmed fish at Clashnessie was over 5.0 (10 x the industry's Code of Good Practice level for February-June and 5 x the Code of Good Practice level for July-January).
During eight weeks the declared count was over 6 (Scottish Government's enforcement trigger level), peaking at 10.47 adult female lice per farmed fish in week 33 (that of 16 August); the average declared count between weeks 31 and 40 was 8.67 adult female lice per farmed fish.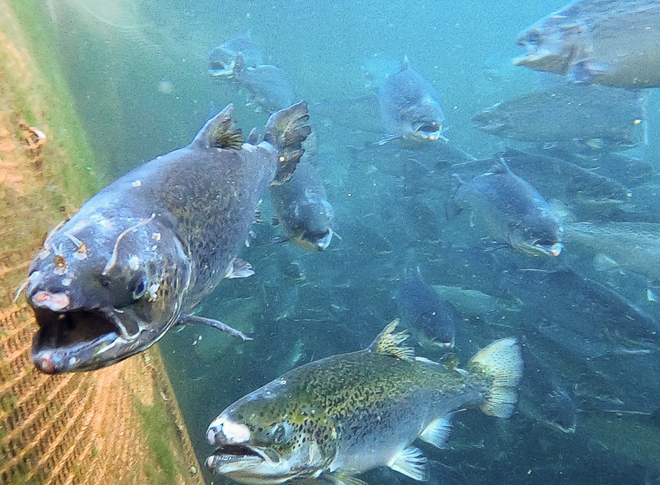 As long as Loch Duart operates in west Sutherland, the implications for the high-profile project to restore migratory fish to the Laxford system are blindingly obvious. Any improvements to freshwater habitat will surely be money down the drain.
Just what is the North and West District Salmon Fishery Board, with statutory responsibility to protect wild salmon and sea trout in west Sutherland, doing, either directly or indirectly, to ensure that lice levels on Loch Duart's farms are reduced to more acceptable levels, particularly as the time of the main wild smolt run approaches?
Further information 
Find out more about our campaigning to ban open-net salmon farming in Scotland.