01.06.21
Guest Blog: the River Avon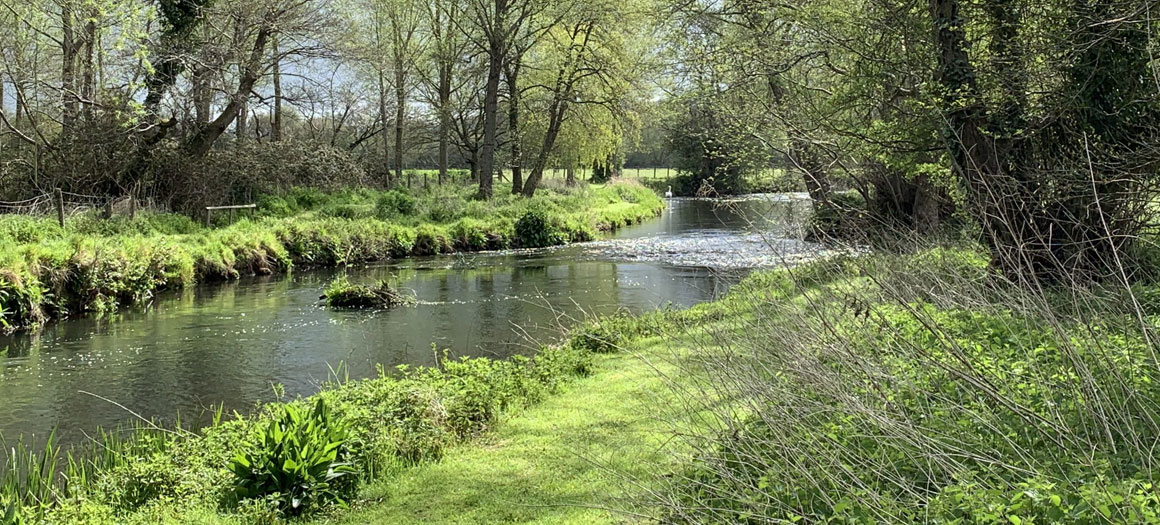 Thought to contain more species of wild fish than any other river in Britain, including the renowned Avon salmon, the River Avon passes through Wiltshire, Hampshire and Dorset on its way towards the English Channel.
The Salisbury and District Angling Club (SADAC), situated on the Avon has more than 2000 members and is one of the clubs that make up The Wiltshire Fisheries Association. It is also one of 18 volunteer-led hubs participating in Salmon & Trout Conservation's SmartRivers programme.
With a strong management committee and three river keepers, SADAC continuously make efforts to protect the Avon river system and its surroundings, improving fish habitat and promoting abundant aquatic fly-life.
We spoke to David Holroyd from SADAC about the clubs participation in SmartRivers.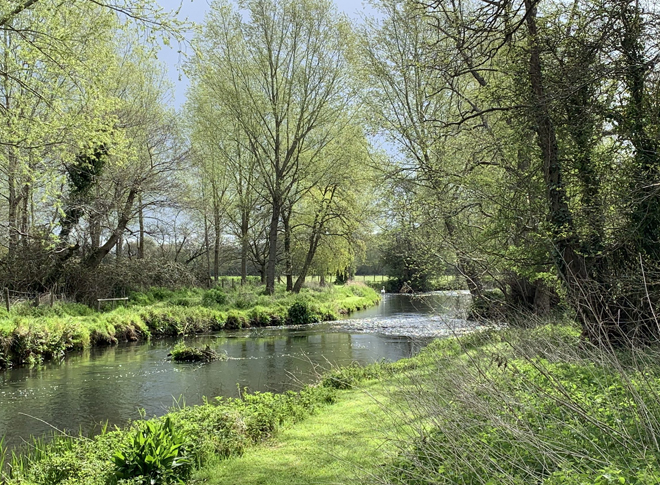 FOR THOSE WHO DON'T KNOW THE AREA, CAN YOU TELL US ABOUT THE RIVER AVON? 
A globally rare habitat, the Avon is a chalk stream. Distinct for its biodiversity and rich in the variety of wild fish, and other water dependant wildlife, that it supports. Synonymous with the iconic 'Mr Crabtree Goes Fishing' books, the Avon is revered for its distinctive landscape, accessibility and historic importance, close to the World Heritage Site of Stonehenge.
It begins as two sperate bodies of water that merge at Upavon and flow south across Salisbury Plain towards the City of Salisbury itself and the Hampshire Basin. The Nadder, Wylye, Bourne and Ebble are all tributaries of the Avon and converge within a short distance around Salisbury. From here the river flows along the western edge of the New Forest and meets with the River Stour before flowing into Christchurch Harbour.
WHAT ATTRACTED YOU TO TAKING PART IN SMARTRIVERS? 
The River Avon is an ecologically important habitat, for this reason alone it deserves our protection. It is also subject to continued and increasing pressure from pollution and like many rivers across the UK struggling to sustain the demands of its freshwater inhabitants. The SmartRivers programme provides a framework from which to appraise the river that is both nationally agreed and validated. With 30 sites across three rivers, it is also a mechanism for collaboration across the whole river catchment, encouraging groups to gather data collectively and devise complementary restoration practices.
One of our members, Dr. Cyril Bennett is a large influence in our SmartRivers investment. Cyril is an honorary member of S&TC for his contribution to protecting river ecology, in particular invertebrate sampling, and inspires the club's commitment to understanding aquatic ecology.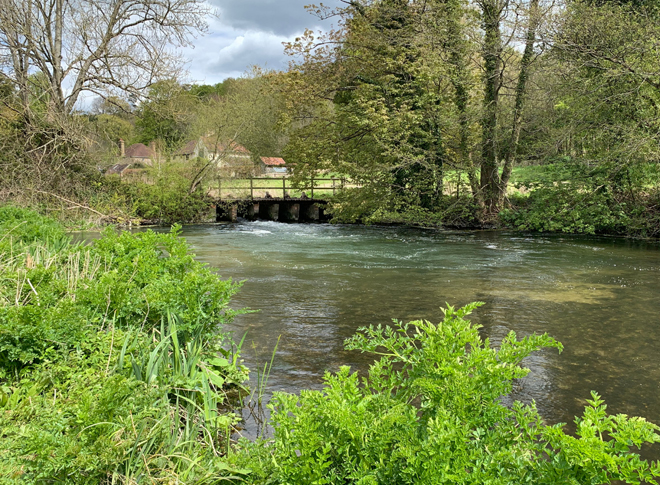 HOW DO YOU THINK THE RIVER IS FARING AND WHAT ARE THE MAIN PRIORITIES YOU HAVE IDENTIFIED?
There is no doubt that the river is in crisis. We have seen a reduction in invertebrate populations over the last 10 years (click here to view example data from sampling on the Avon – kindly supplied by SADAC) and a significant increase in the levels of phosphorous recorded in the water.
The Avon is especially vulnerable to agricultural pollution, from local diary and watercress farms, and subject to sewage pollution from nearby treatment works.  Our priority is to continue monitoring these pressures with a view to influencing local water policy and preventing river pollution.
HOW HAS THE SMARTRIVERS DATA HELPED RIVER MANAGEMENT?
The data we have gathered supports development of our plans to improve the overall health of the river. We have collated three years of SmartRivers data which helps to build a long-term picture of the pressures and provides a benchmark for future monitoring.
We have also been able to identify patterns in pollution and have pinpointed hotspots along the river where the pressures are most prominent. This gives us the tools to formulate a targeted approach to river conservation and habitat improvement.
THE GREATEST BENEFIT OF BEING A SMARTRIVERS HUB?  
Collaboration is by far the greatest benefit. As a SmartRivers hub we have access to a wide range of varying skills and the opportunity to learn from shared experience. Our sampling volunteers receive training to a near-professional standard which helps ensure accuracy in data collection and provides a true picture of river health.
SmartRivers has given SADAC and other clubs on the river system a common purpose as well as enabling those with less resource to get involved. It really is a team effort. The professional support is two-fold, identifying problems for local focus that also feed into a national database and can be used as evidence to support changes in national water policy.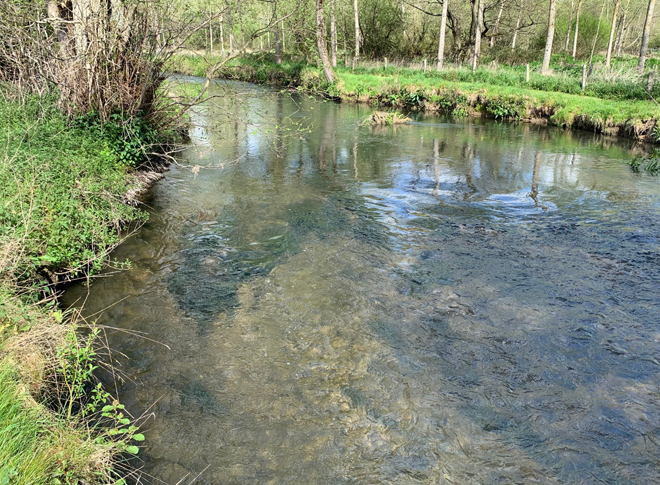 FINALLY, WE ASKED DAVID IF HE HAS A FAVOURITE STRETCH OF THE RIVER, AND WHY?
I have 3 and it would be impossible to pick one, they are all very different.
Wading beats 1 and 2 at West Durnford offer a technically challenging environment and magical setting. You can watch Reed Warblers shoot across the river catching Mayfly and it is hard to imagine a better spot. In stark contrast, I also enjoy a stretch of the Bourne that sits right on the edge of Salisbury itself, captivating for its twists and turns. A heavily weeded and overgrown wilderness, it offers some enormous grayling in a rather unusual setting flanked by a supermarket on one side and a school on the other! And finally, the Avon itself just north of Salisbury is another favourite of mine for the variety it offers, some mornings you can catch grayling, trout, roach, chub and dace all in one spot.
FIND OUT MORE
If you would like to find out more about becoming a SmartRivers hub, please contact smartrivers@wildfish.org or visit the SmartRivers page of our website to register your interest.