21.04.23
South West Water over-abstracts more than 100 million litres from the River Avon every day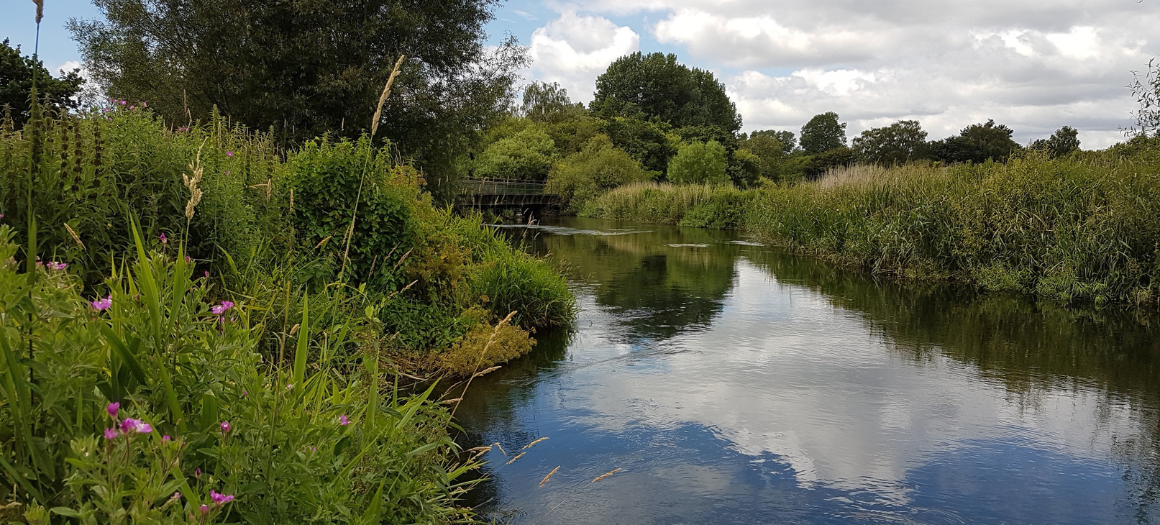 The water company, which supplies water to homes across Devon, Cornwall, Dorset and Somerset, has admitted that it is removing vast quantities of water from the River Avon, which flows through Wiltshire and Hampshire, on a daily basis. The level of the water being removed will have devastating consequences for the river environment and its wildlife.
South West Water plan to extract water from the Avon, at an unsustainable level, for another two decades.
The impact of removing high levels of water from rivers
In England, it is estimated that 700 million litres of water are taken from rivers on a daily basis. This process of removing water from natural resources is known as abstraction. Over-abstraction occurs when the amount of water removed is greater than can be naturally replenished.
Removing too much water from rivers causes a reduction in flow, an increase in water temperature and concentration of pollutants such as sewage and chemicals. Physical barriers, such as weirs, become more pronounced which can make it harder for migratory fish to complete their life cycles.
Other factors will affect our river's ability to naturally replenish
Over the next 20 years, climate change will reduce replenishment rates meaning the volume of over-abstracted water is set to significantly increase.
Water companies are conducting investigations, to provide exact information about future reductions, over the next seven years but action is needed now.
South West Water will continue taking too much water from the River Avon until 2045
Water companies are well aware that the current volume of water taken from our rivers is unsustainable. In fact, in the latest round of Water Resources Management Plans (plans that demonstrate how public water supply will be secured), West Country Water Resources and South West Water identified massive over-abstraction on the lower reaches of the Avon. To address the environmental impact, South West Water will need to reduce the volume of water it takes from the Avon by over 100 million litres per day (Ml/d).
South West Water has set itself a deadline of 2045 to make this full reduction. This means South West Water will continue taking unsustainable volumes of water from the lower reaches of the Avon for another 22 years or more.
The abstraction licences currently in place on the lower Avon have no restrictions relating to flow. Despite the Avon being a chalk stream, and having a Special Area of Conservation status, there is no protection for the river's ecology in low flow conditions. This means that even if the river level drops significantly, South West Water can continue taking water from the river. Regulators must address this with urgency, particularly given the mounting risks.
To save rivers water companies need to invest in water supply infrastructure
Despite the predicted environment damage, South West Water is delaying the necessary reduction in water taken from the Avon due to cost and past underinvestment.
Reducing the amount of water South West Water takes from the Avon is a big challenge. It will take massive demand-side reductions combined with several, large supply-side sources to meet the requirement of 100Ml/d.
To put this figure in perspective, Southern Water is set to receive 80Ml/d from a new reservoir and water recycling plant. In drought, this figure shrinks to an annual average of 13.5Ml/d.
For the River Avon to recover and be a diverse and healthy environment in the future, South West Water needs to invest in water supply infrastructure that is drought resilient. Most vitally, it needs to stop taking more water from the river than it can naturally afford.
Currently, the required level of investment is not reflected in South West Water's draft Water Resources Management Plan.