21.03.22
Environmental management plan 'agreements' between fishery boards and salmon farmers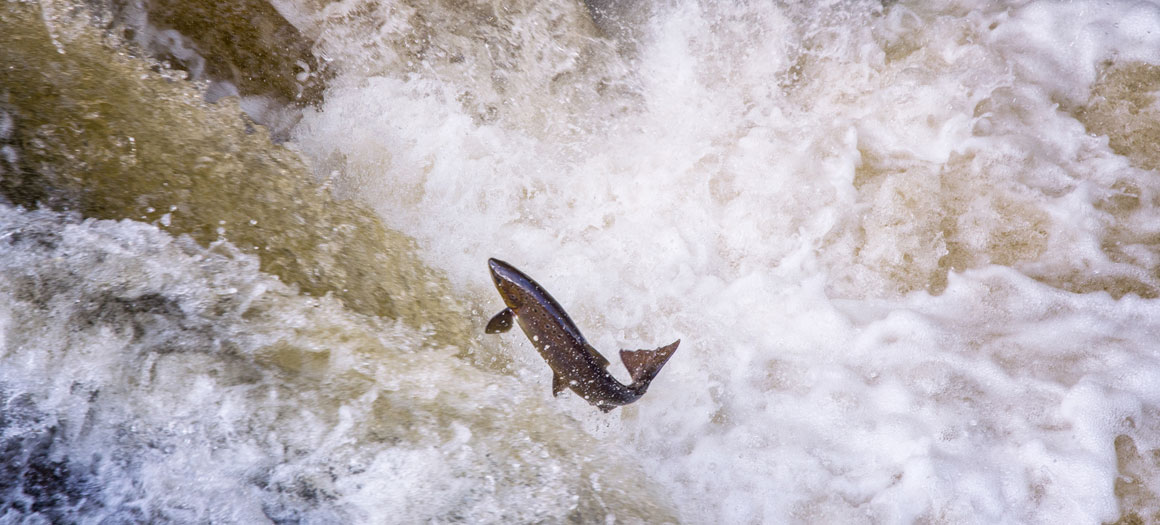 Environmental Management Plans (EMPs) were supposed to manage 'interactions' between salmon farms and wild fish in Scotland but there are increasing concerns about their use and operation.
After the Parliamentary inquiries into salmon farming in 2018, EMPs became the Scottish Government's preferred method of dealing with the interactions issue – the negative effect on wild salmon and sea trout from the sea lice that are produced in huge numbers by salmon farms.
Scottish Government realised that by requiring EMPs as a planning condition, local authority planners could – and still do – continue to grant permission for new and expanded salmon farms under the legal 'cover' that EMPs provided to them.
HOW ARE EMPS MEANT TO BE USED?
In brief, EMPs are supposed to identify what sort of monitoring of wild fish populations, mainly sea trout, is required in the areas surrounding salmon farms. They should also set out how any evidence of raised sea lice numbers on monitored wild fish is fed back to the salmon farmers, the data from which supposedly results in changes to the farms' management practices.
However, much of how that is done in practice was and remains very opaque. The detail to be decided later in closed meetings, sometimes with the work to be carried out by the salmon farmers themselves.
As an absolute 'must', WildFish (formerly Salmon & Trout Conservation) believes everything about how EMPs are drawn up and put into effect, needs to be transparent.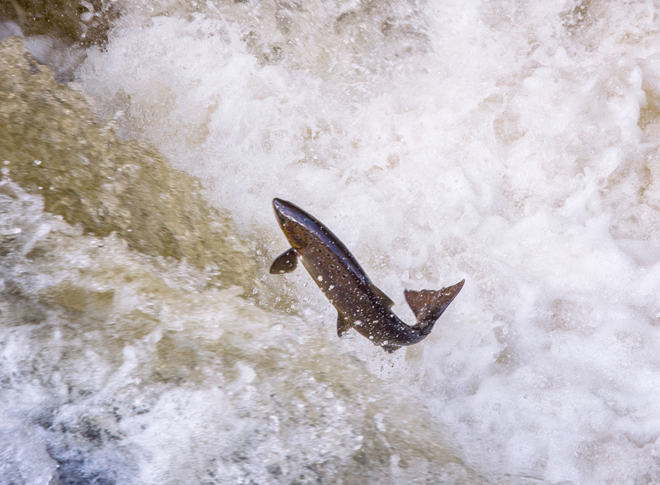 UNPICKING THE PROCESS
As part of its efforts to ensure transparency, WildFish submitted in late 2020 Freedom of Information requests to all relevant District Salmon Fishery Boards asking for details of the operation of those handful of existing EMPs and for access to minutes of meetings and correspondence with salmon farmers as part of negotiations for future EMPs.
Astonishingly for public authorities charged with protecting wild fisheries, the Lochaber, Wester Ross and Argyll District Salmon Fishery Boards all rejected the requests made. They said that they would not let us have sight of the negotiations being conducted behind closed doors with salmon farmers, because they were either commercially confidential or that disclosing the negotiations to the wider public would damage the relationship of 'trust' between the Boards and the salmon farmers.
What the Boards simply failed to recognise is that when they negotiate with salmon farmers, they are doing so not just on behalf of a small handful of fisheries' proprietors, but on behalf of the wider public, which has a legitimate interest in seeing Atlantic salmon and sea trout protected from damage caused by salmon farms.
So, WildFish found itself in the bizarre situation of having to refer the Boards to the Scottish Information Commissioner, who has responsibility for enforcing Scotland's Freedom of Information law.

WHAT DOES THE FUTURE LOOK LIKE?
In a series of formal decisions, the Scottish Information Commissioner has ruled against the Lochaber District Salmon Fishery Board[1], the Wester Ross Area District Salmon Fishery Board[2] and the Argyll District Salmon Fishery Board[3].
In all these cases, the Boards have been required by the Commissioner to disclose the information WildFish requested in 2020.
The long and short of this sorry saga is that all District Salmon Fishery Boards need to recognise that they cannot conduct cosy behind-the-scenes discussions with salmon farmers and exclude others with a legitimate interest in what is going on. There is no excuse for secrecy even if those Boards do not, or perhaps more significantly, their umbrella organisation, Fisheries Management Scotland, does not agree with the opinions of those others on how much protection wild salmon and sea trout require from the damage being inflicted by salmon farming.
We hope and trust that the Commissioner's decisions will see an end to trying to 'stitch things up' behind closed doors.
As the regulation of salmon farms, in relation to sea lice and the damage to wild fish, slowly moves over to the Scottish Environment Protection Agency (SEPA), we hope and trust that the Boards will now realise that openness and transparency are absolutely required. Particularly as they may now find themselves on the 'other side of the fence', wondering what SEPA is doing if and when it discusses these matters with the salmon farmers without the Boards present.
List of references
[1] Decision 208/2021: Details of use and operation of Environmental Management Plans
Public authority: Lochaber District Salmon Fishery Board
[2] Decision 005/2022: Use and operation of Environmental Management Plans
Public authority: Wester Ross Area Salmon Fishery Board
[3] Decision 008/2022: Use and operation of Environmental Management Plans
Public authority: Argyll District Salmon Fishery Board