23.11.22
Welcome relief for Loch Long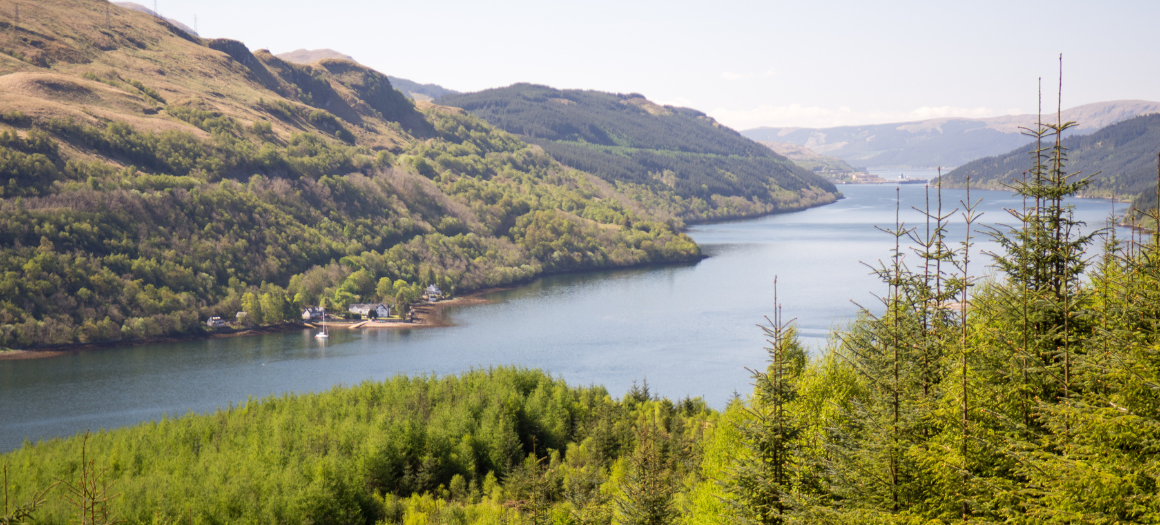 On Monday 31 October, the Loch Lomond & The Trossachs National Park Authority refused planning permission for a semi-closed containment salmon farm, proposed by Loch Long Salmon, at Beinn Reithe in the upper reaches of Loch Long.
At WildFish we welcome this decision for a number of reasons – not least because the decision was made, in part, due to the authority's concern on the impact of potential escapes from the farm on wild salmon populations in the nearby Endrick Water. This is a Special Area of Conservation (SAC) for salmon; SACs afford designated species elevated legal levels of protection.
Concerns with the planning application
From the start there were serious concerns with the proposed location of the farm, which has never previously been used for open-net salmon farming. The slow-moving nature of its waters means that any waste dispersed from a salmon farm (open-net or semi-closed containment) into Loch Long would accumulate quickly, potentially leading to algal blooms, fatal for the surrounding wildlife.
New technology, same problems
Despite its promising name, semi-closed containment farms are still located within water bodies. Marine semi-closed containment systems differ from traditional open-net pen farms in that the pen is enclosed in an impermeable bag, in theory separating the salmon from the surrounding aquatic environment. Water is pumped from below the pen, again theoretically from below the depth that sea lice occupy.
However, there are a number of flaws with this technology. There have been very few studies conducted on this type of semi-closed containment farm, and it has never been tested in Scotland.
1.Sea lice 
While the existing studies show a lower level of sea lice, they do not demonstrate zero sea lice. To date, the technology has mainly been employed in Norway, where the colder sea temperatures are markedly different to those seen in shallow Scottish sea lochs (where warmer waters allow sea lice to thrive). Furthermore, in any water body in Scotland, the possibility of water coming in to a semi-closed containment farm during a storm with high waves washing over the top of the structure, bringing with it sea lice, cannot be discounted. Once the lice are present within the structure, any infestations would be difficult to treat, thus posing serious welfare concerns; Loch Long salmon had said that it was not going to apply for a license to use chemical sea lice treatments.
2. Escapes 
Whether open-net or semi-closed containment, as long as a salmon farm is situated within a water body, there is the risk of escapes. The national park planning committee recommended in mid-October that the Loch Long application be refused partly because of the potential adverse effect on the integrity of the Endrick Water SAC, due to the risk of farmed fish escaping and interacting with wild salmonids.
A recent study by Marine Scotland found that 23.2% of wild salmon sites surveyed showed hybridisation with farmed salmon. Hybrid salmon have a reduced fitness, impacting negatively on their chances of survival; escaped farmed salmon also compete for resources with wild salmon.
Semi-closed containment is not the answer
Semi-closed containment is not the answer to curbing the environmental impacts of salmon farming, and preserving wild fish populations. We are pleased that the national park planning authorities recognised that trialling this unproven technology in The Trossachs was potentially a recipe for disaster.
We also hope that the decision to refuse planning permission for this salmon farm on the grounds of potential impact to wild salmon in the nearby SAC will set an important precedent for future decision-making – such as the upcoming decision for another new salmon farm at North Kilbrannan, itself also located close to the Endrick Water SAC.