20.06.22
WildFish forces change to how Farming Rules for Water will be enforced to protect English rivers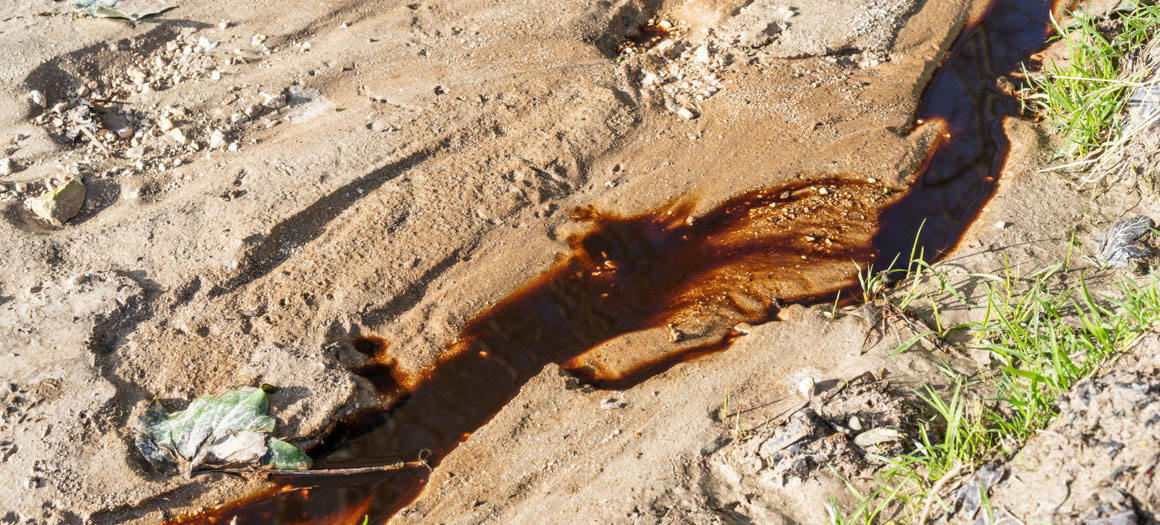 WildFish (formerly Salmon & Trout Conservation) has forced a change in Guidance, published on 30 March 2022 by DEFRA, which would have encouraged farmers unlawfully to apply slurries and manures to their land, in excess of the needs of the soil or crops on that land. Such excessive application is prohibited under The Reduction and Prevention of Agricultural Diffuse Pollution (England) Regulations 2018, otherwise known as the Farming Rules for Water.
Organic manures and slurries are a major source of water pollution, and their application is therefore strictly controlled.
WildFish sent a formal letter before action to DEFRA on 14th April, threatening judicial review proceedings against the Secretary of State.
The Government Legal Department's response on 5th May 2022 maintained the Government's view that the Guidance was lawful, but since then DEFRA has amended key sections of the March 2022 Guidance that had been highlighted by WildFish as being unlawful.
"We will expect the Environment Agency to use its enforcement powers including prosecution to stop the excess application of manures where it risks polluting rivers".
Guy Linley-Adams,
Solicitor to WildFish
The amended Guidance is available here:
https://www.gov.uk/government/publications/applying-the-farming-rules-for-water/applying-the-farming-rules-for-water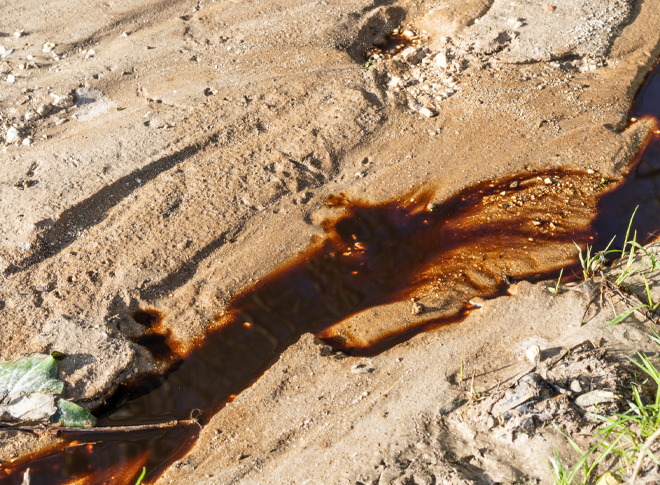 Guy Linley-Adams, Solicitor to WildFish, said
"If the guidance had remained unamended, S&TC would have pressed forward with an application for judicial review, because in our view, and in the view of Counsel instructed by S&TC, the Guidance, as originally published, encouraged unlawful acts.
"Farmers and land managers would have read the guidance and believed it to be permission, in effect, to spread too much manure on their land risking serious agricultural pollution of watercourses.
"The fact that DEFRA has now amended the Guidance in line with the challenge brought by S&TC shows the effectiveness of fully independent environmental NGOs holding government to account using the law."
"We hope that farmers will recognise that the Guidance has been amended and that the Environment Agency, to whom the Guidance is formally addressed, will note that applying manures in excess of what the crop or soil requires, risking environmental pollution, is and remains an offence under the 2018 Farming Rules for Water."
Yet another attempt to undermine the Farming Rules for Water
The issue over the DEFRA Guidance follows a similar challenge brought by WildFish against the Environment Agency's Regulatory Position Statement 252 "Spreading organic manure on agricultural land" which was first issued in August of 2021.
In that case, following the challenge by WildFish, the Agency altered its guidance in October 2021 and issued a revised version of SPS 252 to confirm that farmers had to comply with the 2018 Farming Rules for Water.
The current threat to agri-environmental regulations
The Farming Rules for Water were brought into effect in 2018 at a time when the European Commission was threatening to take the UK to the European Court over its failure to deal with diffuse agricultural pollution and protect rivers under the Water Framework Directive.
Post-Brexit, there is a real threat to the agri-environmental regulations that underpin efforts to prevent pollution of rivers by agriculture.
Nick Measham, CEO of WildFish, said:
"It is obvious that the current government is not doing enough to deal with agricultural pollution of rivers. The pollution on the Wye and many other rivers is often the direct result of farmers spreading chicken manure and cattle slurry carelessly or where it is not needed as a fertiliser. It is a huge problem. Agriculture is a bigger cause of our rivers failing to meet good ecological status than the water industry's dumping of sewage.
On top of that, we fear the situation is about to get much worse. The review of the Farming Rules for Water, the Nitrate Regulations and Silage, Slurry and Agricultural Fuel Oil Storage Regulations, that Minister Pow has confirmed is underway, may lead to wholesale watering down of agri-environment regulations, exposing English rivers to greater threat of pollution.
"It looks like the Government is backing polluters at the expense of the environment."
Guy Linley-Adams, Solicitor to WildFish, said
"While we have stopped one attempt by DEFRA to undermine the 2018 Regulations by issuing unlawful guidance, we are deeply concerned that the Regulations themselves may end up being comprehensively amended or even repealed in their entirety as part of some post-Brexit bonfire of laws that have their roots in European law.
It is extremely important that all environmental and conservation NGOs – and the public in general – stand up against the efforts that are likely to come to undermine agri-environment regulations.
We also call on the majority of farmers, who are responsible farmers, for whom the current set of regulations presents no threat at all, not to allow themselves to be used by the minority of less-than-responsible farmers who do not comply with the law and are currently allowed, by the terribly weak enforcement regime operated by the Environment Agency, to cut corners and continue to pollute English rivers."
Further information
Annex 1: Section 2.2 of DEFRA Guidance as originally published 30th March 2022
2.2 Assessment of crop and soil need when planning
Land managers should consider soil and copy need for nitrogen (N) based on an annual crop cycle.
Please see extract below: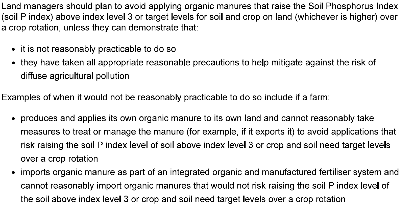 Annex 2: Section 2.2 of DEFRA Guidance as amended 10th June 2022
Please see extract below: