08.06.23
Across the 'salmonscape'…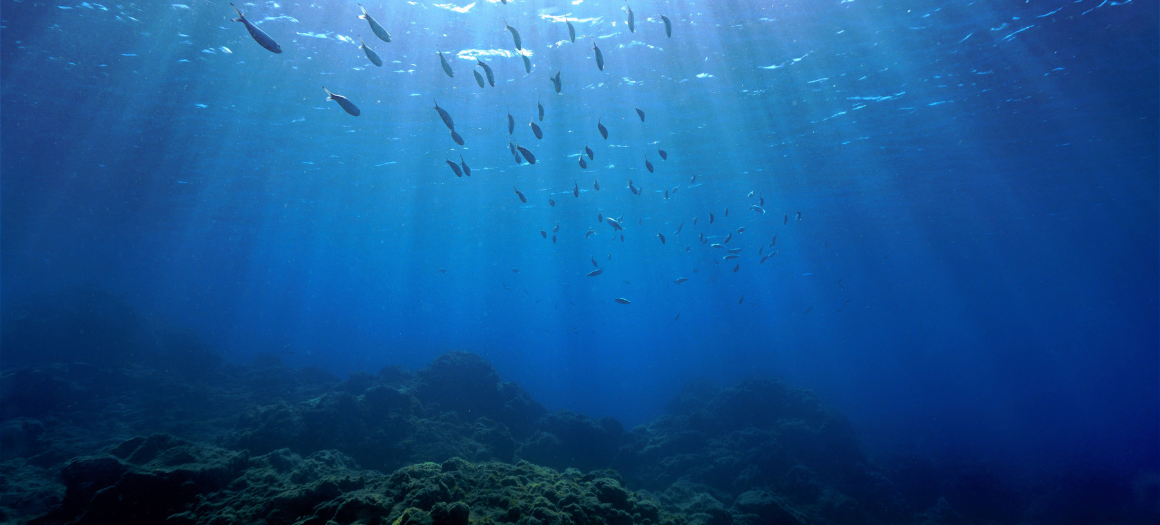 Protection of aquatic ecosystems is urgently required for our rivers, estuaries, oceans and seas.
A fantastic indicator of river and ocean health, the low abundance of wild Atlantic salmon tells us that all is not well with our watery world.
Healthy waters
Salmon and sea trout need:
Abundant, cool and clean fresh water with excellent physical habitat in which to thrive.
Estuaries, oceans, and seas which provide refuge and feeding areas so they can thrive and grow. Key food sources for Atlantic salmon include species such as sandeels, blue whiting and herring, whilst, for sea trout as well as sandeels and herring, sprats are also important prey.
Connectivity of these vital feeding areas and migration routes.
Standing in the way
In freshwater, obstructions to fish migration can be very damaging and lead to a reduction in spawning success. Challenges can range from the obvious physical features, like weirs or barrages, to water pollution, high water temperature and drought-low flows. All will take their cumulative toll.
The same is true in the marine environment. A combination of factors including open net salmon farming and industrial fishing techniques, will in combination limit the prospects of our precious wild fish.
In the marine environment even activities that are currently seen as standard normal practice, such as scallop dredging or beam trawling, may directly impact sensitive natural habitat; and in conjunction linked with other methods, particularly those which may cause accidental bycatch of salmon and sea trout, can be very damaging. This can also be seen with gillnetting and fish caught for farmed salmon feed.
The extent of the impact upon populations will vary between environments. Transitional areas, between freshwater and the marine environment, are known to be especially challenging environments for our fish.
An uncertain future
The marine survival of Atlantic salmon is at a historic low. Ensuring that they have healthy food supplies and safe passage along key migration and feeding routes will be essential to safeguarding them for the future. Atlantic salmon and sea trout have yet to be listed and managed for protection in any of the wholly marine, protected areas (MPA's) around our coasts. Similarly, robust assessments for the risk of accidental capture of wild salmon and sea trout from commercial fishing has yet to be properly addressed.
The entire lifecycle of our Atlantic salmon encompasses unique ecosystems and they all currently have one thing in common, they are all under significant human pressure. The climate crisis and nature are indeed interlinked. It is disappointing that other nations have managed to better protect wild salmon around their coastal areas but we have yet to manage it fully around our own.
On World Ocean Day, join our efforts and think about what you could do to protect water for wild fish.
All actions count, perhaps you would like to directly help to reduce the pressure on the marine environment? Taking farmed salmon Off The Table is a good start.
Together we can help protect these vital ecosystems and our wild fish.