15.09.21
The fight to save chalk stream – Freshwater Ecosystems on the front line of the river crisis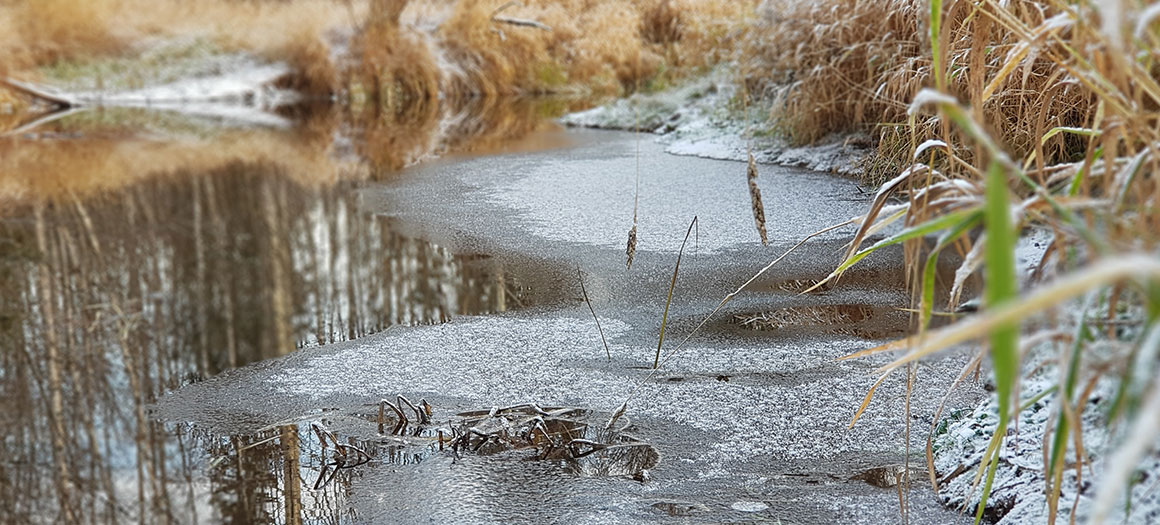 England has 85% of the world's chalk streams. This equates to 161 streams mostly located in the south of the country. Chalk streams are fragile ecosystems and face significant risk from over abstraction and pollution which threaten species biodiversity.
Monitoring is an important step in the recovery of river environments and the foundation of a new collaborative project between the University of Portsmouth and Salmon and Trout Conservation. Launched in July 2021, the project will monitor the River Test and Itchen chalk streams, both Sites of Special Scientific Interest, to investigate what chemicals are present over a 12-month period and how these may impact aquatic fly life.
What is the pollution risk facing chalk streams?
Chalk streams can be polluted by a wide range of organic chemicals including:
Pharmaceutical residues (e.g. antibiotics) and personal care products (e.g. sunscreens) arising from the discharge of waste water treatment plants.
Plant protection productssuch as fungicides, herbicides and insecticides that enter surface waters as run-off from treated fields.
Industrial chemicals used in manufacturing processes and may be discharged into surface waters via waste water treatment plants or directly by industry.
These chemicals may pose a significant risk to plant and animal life present in the aquatic environment. For example Salmon and Trout Conservation's Riverfly Census – conducted in 2019 – showed that species richness in the Test and Itchen had declined when compared to census data collected from the same sites forty years ago.
How do you monitor chemical pollution in river environments?
Ros Robinson, PhD researcher from the University of Portsmouth, explains the approach that will be used to monitor the rivers:
To gain a complete understanding of the chemicals present and how these change over time we will deploy a passive sampler called the Chemcatcher. This sampler is a low-cost device that requires no power and is reusable making it a sustainable option. It consists of an inert body that houses material that efficiently collects water soluble organic compounds.
Chemcatcher devices are being deployed for two periods of fourteen days in each season of the year (2021-2022). The sites have been selected to coincide with locations were Riverfly Census sampling has previously been undertaken. The ten sites on the River Test span from the source at Polhampton to Romsey. The nine sites on the River Itchen span from Alresford to East Lodge, Brambridge. The sampler captures sporadic and transient inputs of chemicals that may be present over the deployment period, giving a representative picture of the pollutants present.
After deployment Chemcatcher samplers will be extracted in Portsmouth ready for instrumental analysis by collaborators based in the Czech Republic. The methods used can identify over a thousand different chemicals that may be present in the rivers. The data will be used to map the pollutants both in time and space.
The second part of the research, due to start in autumn 2022, will use this information to investigate the toxicity of the chemicals present and how these may impact river fly life.

The project is being led by Professors Gary Fones and Graham Mills at the University of Portsmouth and Dr Janina Gray from WildFish (formerly Salmon & Trout Conservation).