06.02.23
Water companies failure to prepare England for drought will result in ecological disaster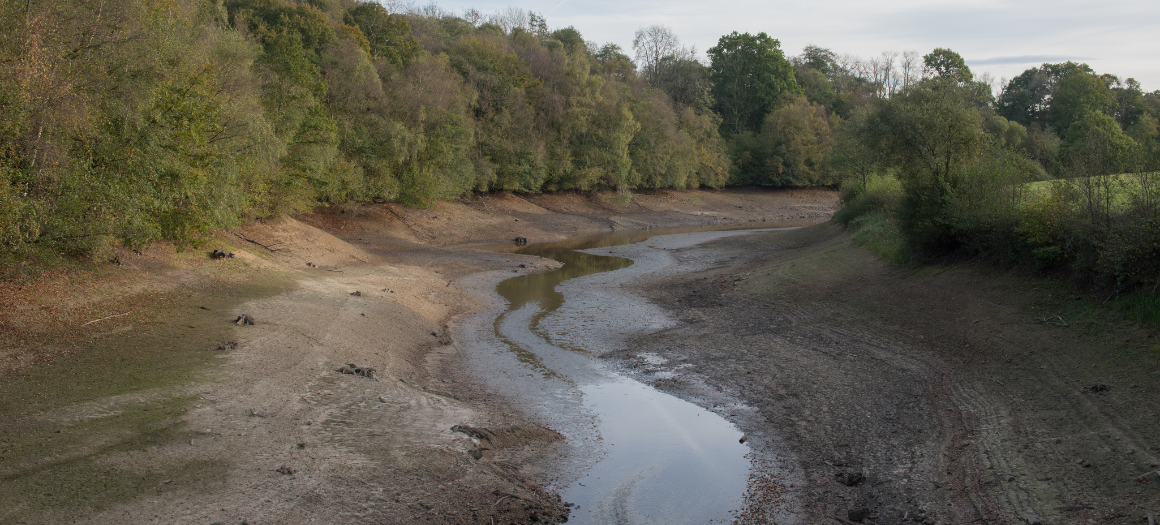 A new report, released today, from WildFish reveals that, across England, current water supply is unable to meet public demand in times of extreme drought. 
Research from WildFish shows that water companies intend to take water from already stressed river systems which will bring ecological disaster to fish and wildlife. 
The deficit, which in times of extreme drought is about 500 million litres-a-day [1] and equivalent to the daily water use of 3 million people, is due to a failure by water companies to invest in water storage solutions, such as reservoirs. This baseline water supply deficit is expected to reach over a billion litres-a-day by 2030. This is equivalent to the water used by 10% of the population.
The three principal drivers escalating the projected increase in our water supply deficit are:
Population growth, projected to increase by approximately

4 million

people

by 2045 [

2]

and  represents an increase in demand of

570 million litres per day

, 

climate change and,

water company abstraction licenses, set to increase from

700 million litres

of water unsustainably abstracted everyday to

2 billion litres by 2050

[3].

 
Water supply in England is fully dependent on naturally occurring supplies of water from lakes, rivers, reservoirs and ground water sources. Water is abstracted from these sites and pumped into our homes and businesses through a network of pipes.
If England was to experience an extreme drought, demand would outstrip supply even now in 2023 [1]. If this was to occur, water companies would have to take extra water from rivers, lakes and groundwater sources to ensure public water supply didn't fail.
Our current water supply is unable to meet public demand, across the country, in times of extreme drought. The only solution for water companies to secure public water supply in affected areas would be to take even more water from our already over-exploited rivers. 
James Overington
Water Policy Officer at WildFish
Water companies are currently in the process of developing the 2024 plans to outline their approach to balancing water supply and demand for at least the next 25 years. These draft plans are required to be made available for public consultation ahead of implementation. 
In every plan, water companies are required to clearly lay out how they will manage demand, so customers and stakeholders can make informed responses. information. However, instead customers and stakeholders have been challenged by staggered, late release dates and unclear information that makes it increasingly difficult to  make sense of the plans. 
The draft plans to address the anticipated water shortage in England, are "misleading and obscure the truth".
Janina Gray
Deputy CEO at WildFish
Janina added: "our independent research shows that water companies intend to take water from already stressed river systems for the foreseeable future.  We need transparency in the numbers so people can make informed decisions before our rivers run dry. Government must ask the water companies to start again and tell the truth."
Read the report in full
---
List of references 
Environment Agency personal communications.

Office for National Statistics. (2020). National population projections: 2020-based interim.

Environment Agency. (2020). Meeting our Future Water Needs: a National Framework for Water Resources.