Open-net salmon farming
Help us take farmed salmon Off the table
donate today
29.11.22
WildFish launch 2022 Christmas Appeal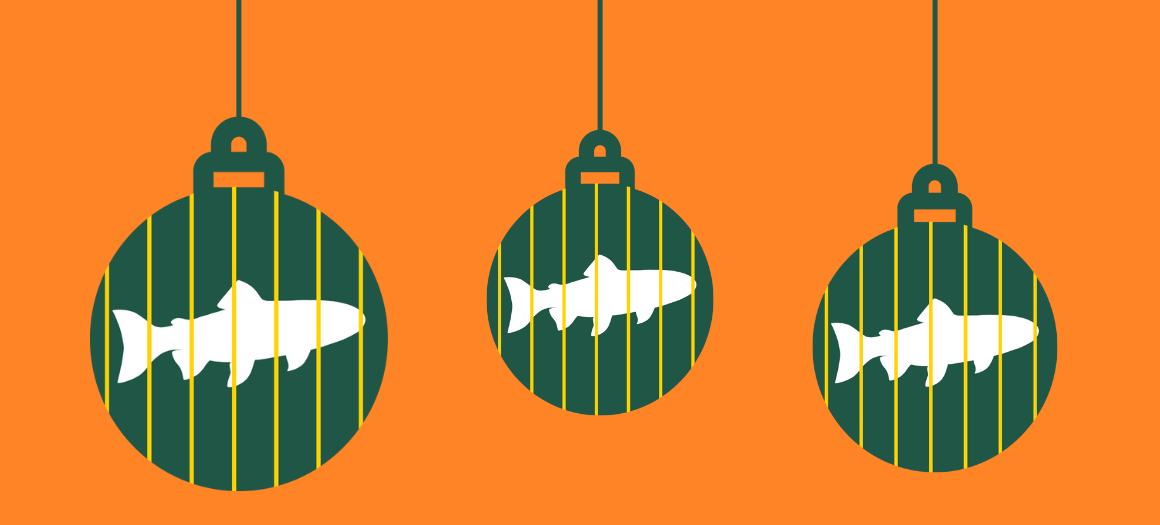 For salmon, it's the least wonderful time of the year.
In the lead up to Christmas, over 2 million farmed salmon are likely to die prematurely each month on farms along the Scottish west coast and islands. Farmed salmon has no place on our festive menus, and certainly not on sustainable ones.
How your donation will support WildFish
In the continued fight to protect wild Atlantic salmon WildFish have launched the Off the table campaign. 
In targeting the hospitality sector, Off the table highlights the environmental, welfare and sustainability issues linked to farmed salmon. It enlists the help of chefs, food writers and critics ready to join us in taking farmed salmon off the menu. 
The money you donate will be used to drive this new campaign forward and continue to build a movement of chefs and restaurants across the country who agree it is time to remove farmed salmon from their menus. 
As WildFish raise public awareness, they will apply increasing pressure on the Scottish Government to end the fundamentally unsustainable practice of open-net salmon farming.
How to donate 
The WildFish Christmas Appeal runs between Tuesday 29th November and Thursday 8th December.
If you are able, please consider making a donation. Our work, including this campaign, is funded entirely by your support.
DONATE TODAY