10.10.23
Industry influence: can we trust scientific research?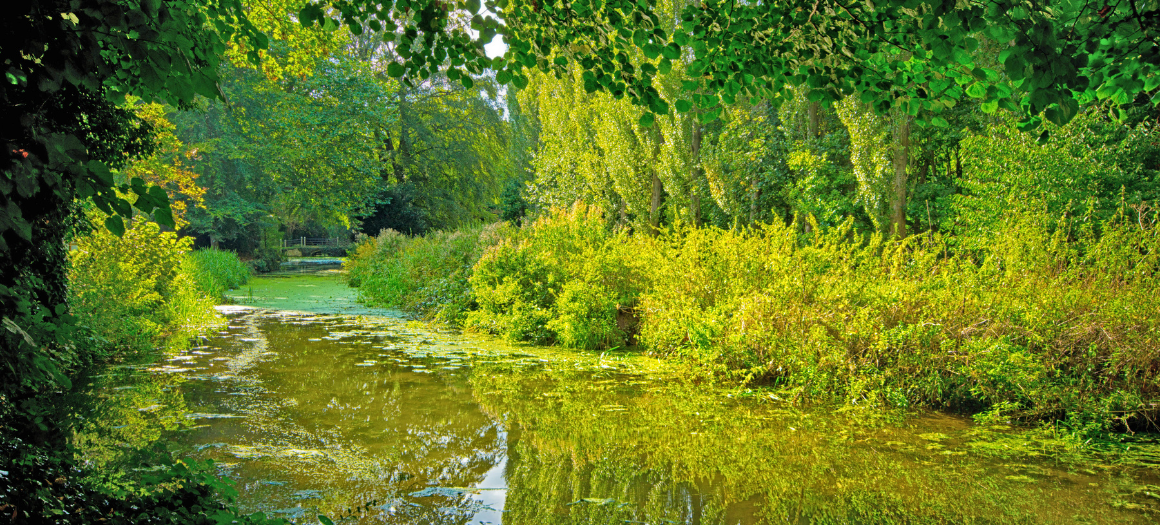 Peer-reviewed scientific literature forms the cornerstone of our understanding of the environment. Scientific articles from respected journals are seen as the gold standard in reliable and unbiased data, enduring a lengthy peer review process from other independent academics. But how trustworthy is this data?
Our campaign researcher, Daniel Nixon looks at the external factors influencing what should be unbiased scientific research.
At Wildfish, academic research underpins much of the work we do. It informs the methodologies we use in our fieldwork and citizen science campaigns to ensure that the data we collect is robust and can be used as evidence when assessing the health of our rivers. It is also integral to informing our wider research and campaigning, as academic journals are often at the cutting edge of the latest scientific research and identifying emerging threats to our environment. We rely on trustworthy, unbiased scientific research to form the basis of our conservation work.
The power of influence and private funding
Large industrial sectors, governments and even academic institutions are incredibly influential in the peer-review process because of the funding, reputation, and power they are deemed to hold.
Private funding of research leaves the door open for methodologies to be crafted in such a way that the risks of products, such as pesticides or GMOs, can be underestimated, or alternative risks proposed, creating new controversies which undermine the main narrative. This is not a new phenomenon and has been widely documented in well-known cases of climate change scepticism and the health effects of cigarettes, subject to heavy lobbying from fossil fuel and tobacco industries (Yearley et al., 2012).
This influence is not just limited to scientific articles. It has been reported that even entire journals have been created by industries, to further legitimatise the research they publish within (Meunier, 2023).
A study by Velicer et al. (2018), found that the journal Regulatory Toxicology and Pharmacology publishes articles dominated by scientists working for industrial trade groups and consulting firms. In the case of tobacco especially, 96% of reviewed papers had authors with ties to the tobacco industry and 57% of associate editors had worked or consulted for tobacco companies. This is particularly concerning as this same journal publishes many of the articles regarding environmental and water regulatory standards.
The prevalence of "other industries with an interest in regulatory science (chemical, pharmaceutical, food, as well as lawyers representing industry) on the editorial board raises similar concerns for research of interest to a wide range of other industries".
Meunier, 2023
Questioning the reliability of scientific data
The French National Agency for Food, Environmental and Occupational Health Safety (Anses), roughly equivalent to the UK Food Standards Agency, published a report in March 2023 assessing the quality and credibility of the data and recommendations it produces (Joly et al., 2023). This is of particular importance as Anses directly produces health and environmental risk assessments of products before they are commercially authorised. One of the most striking conclusions from the report was the worrying influence, directly and indirectly, that industrials have over scientific publications and so-called expert knowledge (Meunier, 2023).
The Anses report concludes that "several research studies, in various fields, have shown that full or partial funding of the study by industry or service sector actors influences the published results. A statistical analysis of the studies shows a significant over-representation of results favourable to industrialists when the research has received funding from them" (Joly et al., 2023).
This suggests that not only have results been 'influenced' by industry sectors but, in many cases downright supressed.
One whistle-blower from Pioneer Hi-Bred International (a major producer of genetically modified crops) told of how ladybird larvae which fed on GM corn designed to kill corn rootworm suffered near 100% mortality after 8 days. Pioneer decided to leave those results unpublished and instead submitted a request to US authorities based on a subsequent study which showed the effects on larvae up to 7 days instead (Waltz, 2009). US authorities were made aware of this bias and the unpublished results. They still decided to authorise the crop.
There are even examples of scientific articles being written by employees of private companies which are then attributed to other scientists, essentially being ghost written (Horel & Foucart, 2017). Known as the Monsanto papers, scientific manipulation and collusion with environmental regulatory bodies supressed how the human body absorbs glyphosate present in Monsanto pesticides and its link to the cancer non-Hodgkin lymphoma (USRTK, 2018). Since this was exposed Monsanto's parent company Bayer AG is thought to have set aside over $26 billion to settle legal action against them.
The need to remain critical and objective
Anses has highlighted the urgent need to develop a methodology for analysing the links and contexts between publications financed by private firms with an interest in regulation which is favourable to themselves (Meunier, 2023). There is currently no framework for this to take place in the landscape of UK regulation, raising concerns about the legitimacy of pesticide regulation and beyond in all manner of environmental pollutants.
All this raises the worrying question, what information can we really trust?
In the context of the UK, it is worth remembering the many of the reports and data we have regarding the state of our environment, are produced by actors who have a vested interest in seeing more favourable outcomes in research and monitoring. Therefore, it is inherently important to remain objective and critical even for seemingly trustworthy academic sources.