10.07.23
Meet the Team: Sam Green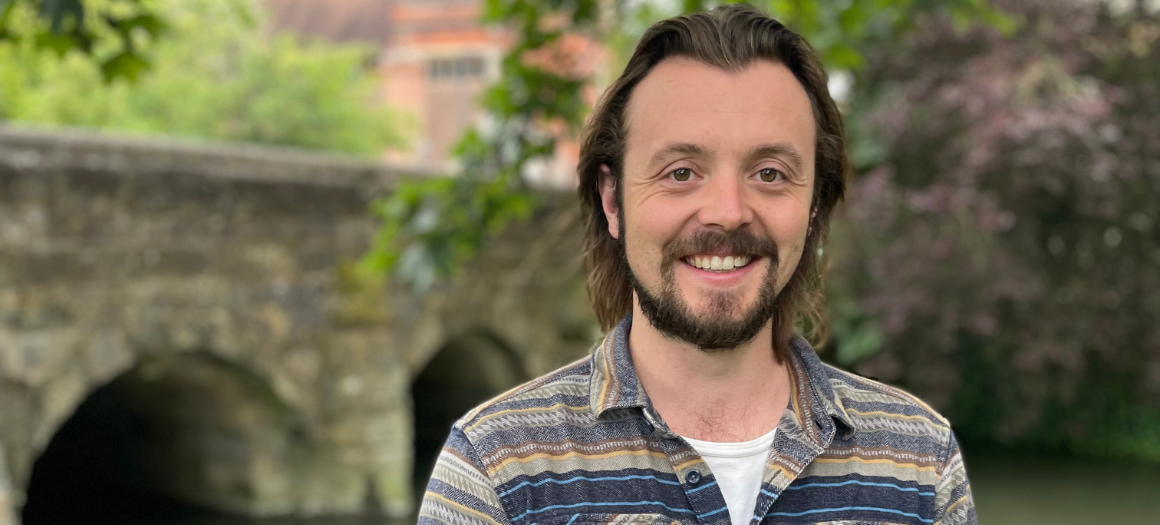 Sam joins the WildFish team as our resident freshwater ecologist. He analyses and interprets data from our SmartRivers hubs to support local activism and national campaigning.
Sam's love for the natural world comes from a childhood spent on or by the rivers of South East England. Safeguarding our watery places is Sam's priority. Here is what he told us about life before WildFish and his new role…
What was your background prior to joining WildFish?
My interest in the natural world stems largely from angling at an early age. It was time spent in boats and on the banks of freshwater habitats in the South East of England that sparked my interest in the ever-changing natural environments that surround us.
I moved to Cornwall to complete a BSc in Zoology at the University of Exeter. I remained at the Centre for Ecology and Conservation, completing a PhD in Biological Sciences. My research investigated animal colour patterns and visual capabilities, focussing on how animals maintain camouflage using traits such as colour change. I supplemented my academic studies with internships at conservation NGOs in the UK and abroad.
More recently, I have consulted on restoration-based ecology schemes looking at species reintroductions, particularly for beavers, and worked on sensory ecology projects funded by industry partners and research councils.
Tell us about your new role.
I am thrilled to join the WildFish team as a freshwater ecologist.
Day to day, my role will support the SmartRivers programme and provide scientific data to evidence local and national campaigning. To do this, I will analyse and interpret SmartRivers data and audit invertebrate samples collected by our team of volunteers. During the spring and autumn, I will travel to our SmartRivers hubs across the UK to support volunteer sampling and invertebrate identification.
As part of my role, I will also present data gathered by our SmartRivers project to external stakeholders to further strengthen relations and grow the programme.
How will your role have a positive influence on wild fish conservation?
Our freshwater ecosystems and the species residing within them are facing unprecedented challenges at a time when budget cuts are hamstringing the organisations responsible for protecting them. SmartRivers is playing a vital role in filling this void, helping passionate volunteers and local activists collect high-quality data that hold industry bodies and the government to account.
My experience in scientific research will allow me to process the data collected from SmartRivers and use it to gain a better understanding of river health across the UK. This data will be used to lobby for better protection of our freshwater habitats. I am excited to support our network of volunteers and their local communities as they work tirelessly to safeguard their local waters.
Your favourite freshwater species and why?
That's a hard question! If forced to pick it would have to be brown trout or Northern pike.
Brown trout as it's the species that first got me hooked on flyfishing. Sat peacefully on the riverbank watching a trout holding court in the current and rising occasionally to sample the 'fly of the day' is a sight not to be missed. Pike for very different reasons! In the UK we lack apex predators, there is something primevally impressive about seeing a large pike lurking in the weed beds primed for an ambush.