Our letter to the Secretary of State
Migratory salmonid protection bylaw
We have written to the Secretary of State with concerns over the proposal for a new migratory salmonid protection byelaw.
READ NOW
14.07.22
Cornish IFCA's proposal will not protect salmon and sea trout around the coast of Cornwall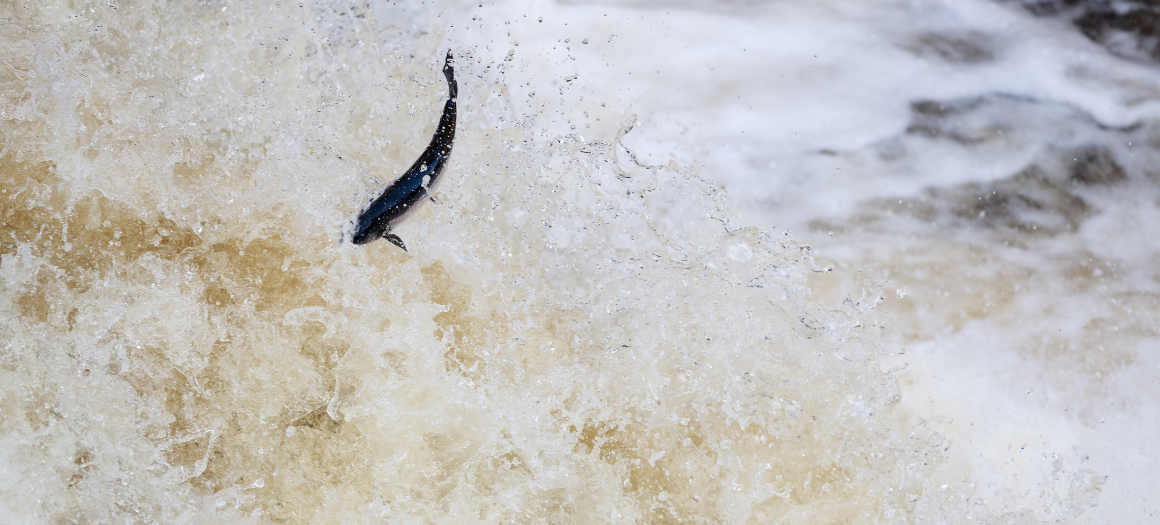 WildFish (formerly Salmon & Trout conservation) has written to the Secretary of State for the Environment with concerns over the Cornish Inshore Fisheries and Conservation Authority (CIFCA) proposal for a new migratory salmonid protection byelaw. 
Currently, the 2021 stock assessment shows all southern rivers are failing to meet their conservation limits for salmon – salmonids are in crisis and significant protective action needs to be taken.
The proposed byelaw is a significant component of the UK's salmonid management policy and is therefore an important part of the Government's responsibility towards the protection of Atlantic salmon and sea trout. 
Atlantic salmon currently enjoy considerable protection from human impact all the way from their breeding habitat in the UK's upland rivers right out to their feeding grounds around the Faroe Islands and the west coast of Greenland.
It is vital for Atlantic salmon conservation that they remain protected as they migrate through estuaries, harbours and coastal areas of the UK where they are particularly vulnerable to exploitation as by-catch in commercial fisheries targeting other marine species. Sea trout are arguably even more vulnerable to these fisheries, as they tend to forage inshore waters for food and are therefore exposed to inshore netting by-catch danger for the greater part of the marine phase of their life cycles. 
We urge the Secretary of State not to sign off the proposed byelaw until proper protection is given to migrating salmonids.
Nick Measham
CEO, WildFish
WildFish supports the adoption of a byelaw to protect migratory salmonids in Cornish waters, and indeed around the whole of the English coastline. However, we do have reservations about the level of protection this draft bylaw already affords migratory salmonids, and we have concerns that the draft may be further diluted due to protests from commercial fishermen, who apparently have the ear of local MPs as well as the Marine Management Organisation (MMO).