Save Atlantic Salmon
Act now to protect wild Atlantic salmon.
donate today
20.04.23
WildFish takes part in Green Match Fund to protect wild Atlantic salmon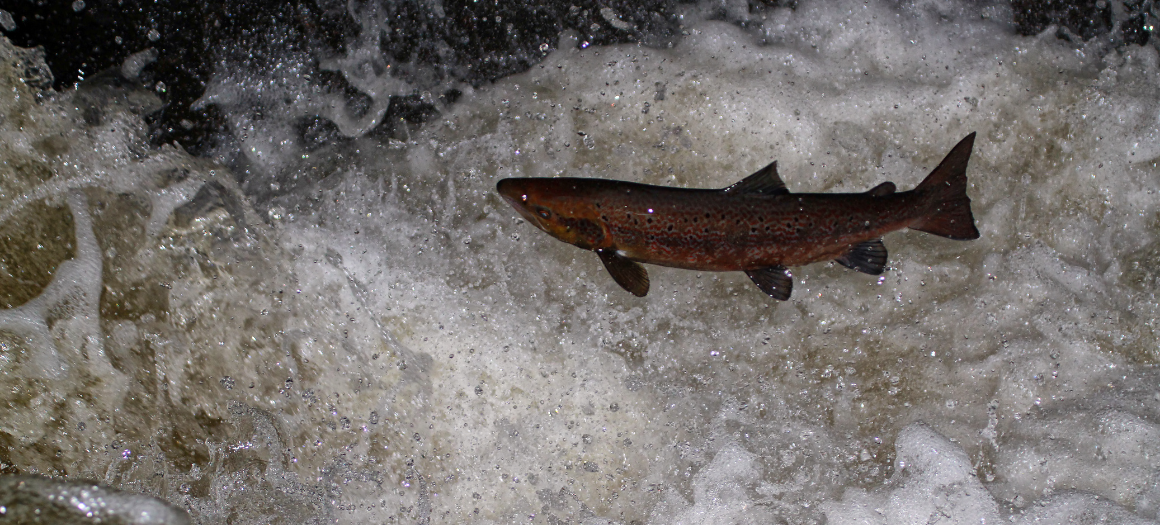 Atlantic salmon are in danger.
The number of wild Atlantic salmon has plummeted from 8-10 million in the 1970s to just 3 million today. Only a quarter of UK rivers supported viable populations of wild Atlantic salmon in 2022.
This incredible species faces a number of pressures; one of which is the devastating impact of open-net salmon farming in Scotland.
Help us take action to change this, and protect our wild salmon.
Be part of the solution
There's lots that we can do to protect wild Atlantic salmon. Our Off the Table campaign calls on the hospitality sector to take farmed salmon off its menus. Engaging chefs, restaurants, and food critics, Off the Table raises awareness of the environmental, sustainability and welfare issues with farmed salmon.
You can help too by donating to our Green Match Fund campaign between 20 – 27 April, during this time your donation will be matched by the Big Give. 
Another way you can help is by refusing to eat farmed fish – small changes make a big difference. 
Donate Today
Learn more about the Green Match Fund
Hosted by the Big Give, the Green Match Fund is a match funding campaign for charities that are working on environmental issues as part of their core mission. All public donations made via the Big Give website during 20 – 27 April 2023 will be matched up to a specific amount.