29.06.23
Meet the Team: Daniel Nixon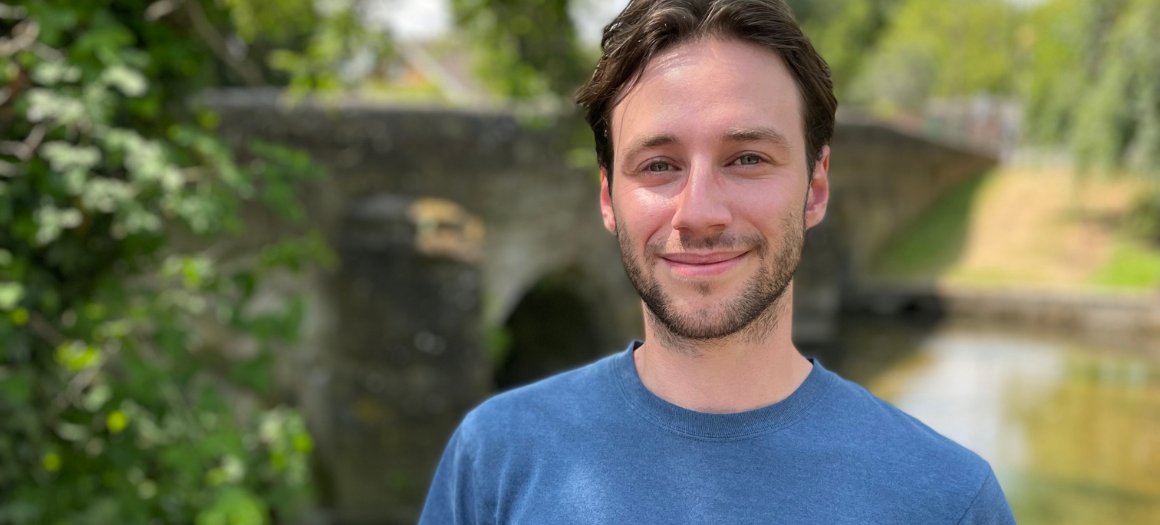 Last week we welcomed Daniel to our growing team as a campaigns researcher. He will continue to build on our strong evidence base and research the latest scientific data to support our work protecting wild fish. 
Daniel's love for the environment stems from an early age and was fostered growing up close to the beautiful yet fragile waterways of the Lake District National Park. Here is what he told us about life before WildFish and his new role…
What was your background prior to joining WildFish?
Growing up I was surrounded by the waterways of the Lake District. It was this closeness to water and nature that developed my passion for the environment, especially aquatic ecosystems. I spent many long summer evenings as a child swimming and kayaking and quickly became aware of the fragility of the beautiful environment I was lucky to call home. 
With a strong sense of purpose, I decided to study Geography at the University of Manchester where my research focused primarily on hydrology and glaciology. I continued my academic studies at the University of Oxford with a master's degree in Water Science, Policy and Management. My studies have been a constant reminder that water is the main medium in which the effects of global climate change will be felt. Managing how waterways are used and protected is now of the utmost importance, both for the animals who rely on them and sustainable human consumption.
Tell us about your new role.
Day to day, I will review the latest scientific data and information avaliable on water quality issues from open-net salmon farming to agricultural and chemical pollution. Working closely with the campaigns team, I'll research and provide the science which drives our campaigning and ensures we are working with the latest developments in water quality and wild fish conservation.
How will your role have a positive influence?
Water quality in the UK is some of the worst in Europe. Water demand is ever increasing whilst supplies dwindle and our warming climate means that extreme weather events such as droughts and floods will become more commonplace. Any one of these issues could have potentially devastating implications for wildlife, this can be seen beyond doubt in the decline of wild fish populations across the globe.
The work we do at WildFish is now more important than ever. My role as campaign researcher will ensure that decisions made on wild fish conservation are grounded in the latest scientific data. To be able to make the right decisions regarding environmental conservation we must use as much evidence and data as possible, if we don't we risk losing our wild fish populations for good.
Improving water quality and managing its use has never been more important.
Your favourite freshwater species and why?
When I was a child, my parents would warn me of the dangers of swimming too far from the lake shore. Most dangerous of all (they said) was the Lakeland Pike, which had been rumoured to swallow small children whole! Naturally, this quickly became my favourite fish. As the apex predator in the UK's freshwaters the Northern Pike can grow up to 40lbs. I hope my work to help protect our rivers and lakes will enable a thriving ecosystem for the Northern Pike in which it is a keystone species.