Salmon Farming in Scotland
A threat to wild fish
Open-net salmon farming is destroying coastal and fresh waters. Learn more about our campaign to ban open-net salmon farming in Scotland.
Find our more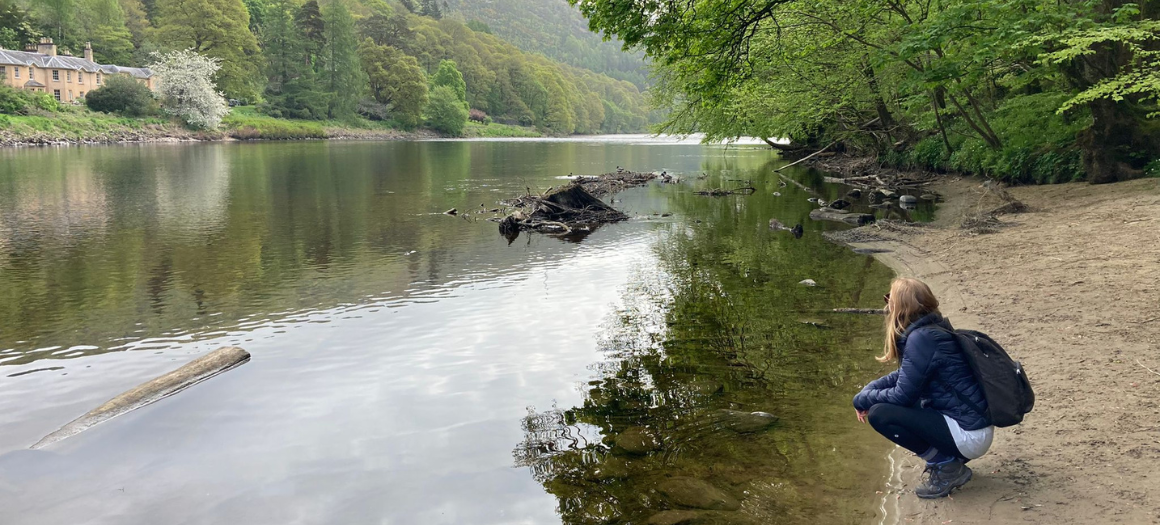 Earlier this year we welcomed Rachel to our team in Scotland. Rachel will have a strong focus on our campaign to ban open-net salmon farming in Scotland and work closely with our Director in Scotland Andrew-Graham Stewart. 
What was your background prior to joining WildFish?
I've spent the past five years in campaigning. During this time, I have called for improved environmental and social corporate practice across a wide range of industries including fashion, food, and carpet recycling! 
Most recently, I worked on a campaign to explore the detrimental impacts of using wild fish as feed in aquaculture. This included the salmon industry. 
I studied History at the University of Manchester and have a postgrad qualification in journalism. Before moving into campaigning, I worked in several media roles, including charity PR and as a researcher for UK current affairs publication, The Week. 
Tell us about your new role?
As Scotland's Deputy Director, I'll be supporting our advocacy work in Scotland. A significant area of focus is the environmental degradation caused by open-net salmon farming. In collaboration with other like-minded organisations, we will be calling for an end to this destructive industry. 
 I'll also be working on a new campaign focused on the use of salmon in the hospitality sector. 
How will your role have a positive influence in wild fish conservation?
Open-net salmon farming has a hugely detrimental impact on wild fish and their habitats – from the spread of sea lice and disease to the environmental effects of the chemicals and antibiotics used on aquaculture farms. 
I hope that my role can support a much-needed move towards a more sustainable food system, which supports an abundant aquatic ecosystem.  
Your favourite freshwater species, and why?  
Would it be cliché to say wild Atlantic salmon?! 
Based in Scotland, I can see that the almost mythical image of abundant wild salmon flourishing in northern waters is sadly an outdated one (although it's still often used in advertising). 
I hope that generations to come can enjoy the wonder of a species which travels thousands of miles, overcoming seemingly insurmountable challenges, to return to our rivers.